It's the first new material for Marshall since the release of his album The Storm, and it's called SAVE THE DAY.
It's our pleasure to shout about something brand new from Canada's Marshall Potts, which is out this week and exclusively available from his website for a limited time.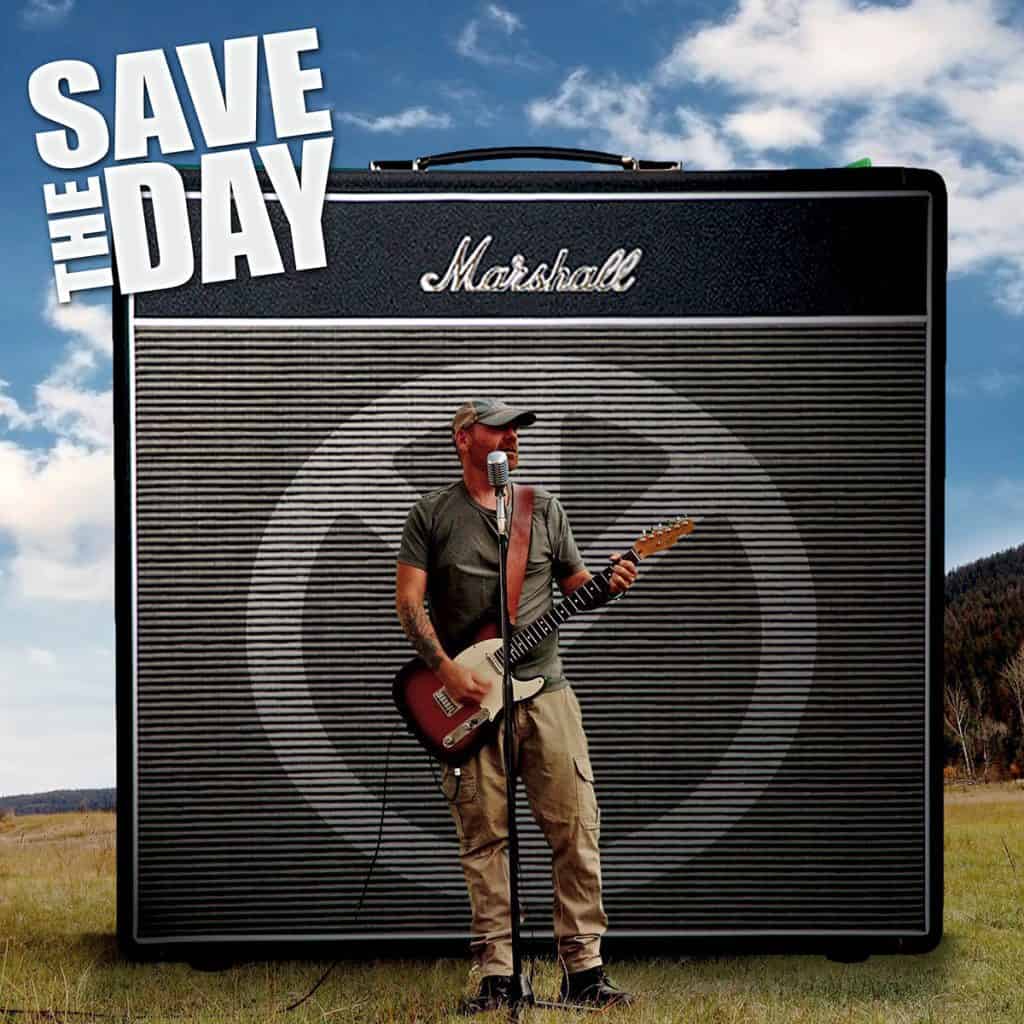 Marshall Potts is a singer/songwriter from Kamloops British Columbia, Canada, who has a lifetime of experience in music: "I've been writing songs since my childhood sweetheart broke my heart. I was 12 years old!"
His crossover writing style has found acceptance in the Americana, Country Rock, and rock formats.
Marshall not only writes inspiring music and lyrics, but he also mixes in ringing, interwoven guitar lines and buoyant arena-rock beats. Combine Potts' powerful, yet tender insistent vocals that share the experience of saving himself deliver a universal message of positivity and optimism. His music is about moving beyond your past, taking back your power, embracing the moment, and living in the here and now.
His 2022 album, The Storm, contained a massive 8 singles, which received airplay on radio stations all over the world, include Planet Rock's New Rock Show and Stateside Show, regional BBC stations, Manx Radio, Nevis Radio, Radio WigWam, The Soundlab Show, Total Rock, and hundreds more.
Marshall was also championed by Guy Bellamy at Great Music Stories and added to 2 of the show's compilation albums.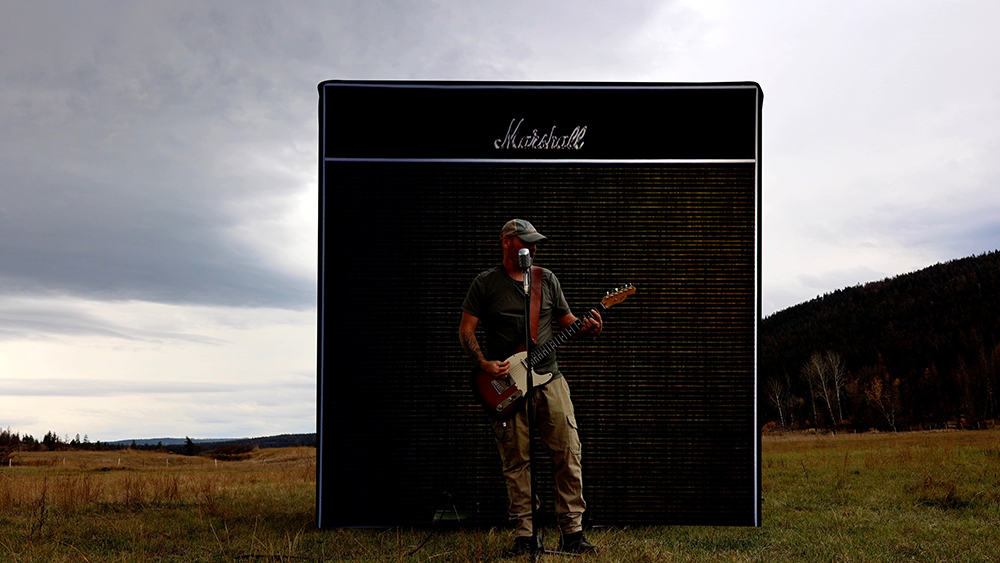 Summing up The Storm release, Marshall says "The Storm album has been a blessing for me… It's opened many doors and I have had some incredible experiences as a result. I feel like I am making a difference in the world even if it's in a small way. The awesome thing is it's still going strong!"
His highlights include "Talking to awesome people like Guy from Great Music Stories, who is a pioneer of original music and graciously included me on 2 of his compilation CD's, and so many amazing presenters that have been so kind to me and included so many of my songs in their playlists. Getting Canada's largest music grant was amazing. Shooting The Storm documentary (Part one complete) and shooting music videos in Toronto and Montreal and the accompanying gigs have been real highlights"
Save the Day includes a poignant excerpt from a powerful John F Kennedy speech from 1963: "… I have, therefore, chosen this time and this place to discuss a topic on which ignorance too often abounds and the truth is too rarely perceived – yet it is the most important topic on earth: world peace".
Emma Scott asked Marshall about his skill of hooking in the listener, and the way his songs often invite people to sing along after the first listen of the chorus, and his reply:
Thank you for that:) I don't think too much about the process or I get in the way, it's something that just happens. It may be because when I write I see all of us singing together… I never thought of that, but maybe that's it:)
Marshall on the single: "I wrote Save The Day in mid-August 2023 this summer, while I was tracking a guitar on another song. The riff came, made me feel something so I stopped and started a new session. It's one of those songs that came in fast which for me is always a good thing:)
Save The Day is a call to unite, to rise above the illusion of separation and come together for the sake of Humanity and the world, for a common goal – PEACE".
For fans of: The Beatles, Tom Petty, Keane, Eric Church, Chris Stapleton, Elvis, The Guess Who, Bob Seger, and many more…
Creative team on Save the Day
Marshall Potts: Vocals, guitar, bass, drums
Mitch Potts – Piano, Keyboards
Marshall Potts – Producer
The single is available exclusively, and for a limited time on Marshall's website – https://marshallpotts.com
An early 2024 release date is planned for the album but watch this space for more information and more new singles of course! (Maybe 8?!)